Death and life are in the power of the tongue: and they that love it shall eat the fruit thereof.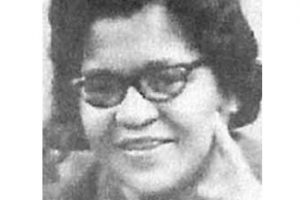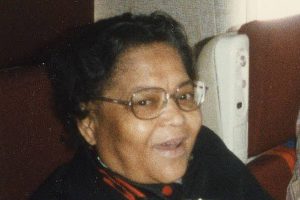 My Great-Aunt Mildred Clark
I was probably 6 or 7, perhaps younger and I was in my grandmother's kitchen and my Great-Aunt Mildred Clark asked me, "How do you spell cucumber?". I rattled off " C U C U M B E R" and then she said something that would stick with me for the rest of my life, she said, "You are very smart" and I believed her. She further fueled that idea when she bought me an encyclopedia for Christmas.
Her Words Had Power
Her words always stayed with me and it gave me the motivation to believe I could tackle any subject. When I took difficult exams there was always a small voice in my head telling me you can do this. Those brief, kind words convinced me I was VERY smart and my response was to live up to that expectation. When I fall down and struggle to grasp a demanding concept I say to myself "You are very smart, pick yourself up and try again". When I was struggling in a very difficult graduate level statistics class her words convinced me to sit down and keep pressing toward the mark. "You are very smart and no normal distribution probability problem is going to stop me". Please don't take that as arrogance, I say it to myself so it will give me the power of life.
Speak Life Over Your Spouse & Kids
Now that I am married and have kids I have to make sure to use the power of the tongue to affirm, motivate and lead my family. Unfortunately it is not currently in my character to automatically hand out praise. But it is God's will that we use our tongue to speak life over those we care about. So I tell myself "You are very smart and you must speak affirmation over your family." So I have to make it a priority to tell my wife she is beautiful and intelligent. When my children are struggling with half-notes, b-sharps and chords I must hide my frustration and tell them you are gifted and can play the piano. When they are upset because they can't easily hit a baseball I must loudly tell them they are capable and to just keep pressing toward the mark. Death and life are in the power of the tongue, and I choose life.
Mildred Clark Obituary
https://www.langkampfuneralchapel.com/obituaries/Mildred-Clark-47147/#!/Obituary
Mildred Clark: Mildred passed away Monday (12/3/2012) afternoon at the Life Care Center in Omaha, NE at the age of 95 years and 5 months.
Mildred's remaining family includes a sister, Ollie Potter of Tampa, FL and many many nieces and nephews spread across the USA.
Mildred Clark, daughter of Rennie Nelson and Daisy Washington, was born July 3, 1917, in Oskaloosa, Iowa. She was a graduate of Oskaloosa High School and then studied business at William Penn College. She married Reilly Clark, April 13, 1935. They later divorced. Mildred moved to Chicago in 1944. She started working for the then startup company, Johnson Publishing Company, which eventually published Ebony and Jet Magazine and Fashion Fair Cosmetics. She began as a receptionist, but eventually through hard work and determination gained the position of vice president comptroller. Mildred eventually retired after 43 years with the company. In her retirement years, Mildred enjoyed spending time with her family, she loved all of her sisters and brothers and nieces and nephews. Mildred's big passion was fishing. She always had a story or a joke for any occasion. She was a master of the anecdote; she had a quick wit, some wise words, and some good cooking on the stove. In her later years Mildred suffered from illness and moved to the Omaha NE area to be near her sister. Mildred touched the lives of many many people. She will be truly missed by all of those who had the privilege of knowing her.